Russian authorities ask the Court to declare the LGBTQ 'movement' extremist
National News
The Russian Justice Ministry on Friday said it has filed a lawsuit with the nation's Supreme Court to outlaw the LGBTQ+ "international public movement" as extremist, the latest crippling blow against the already beleaguered LGBTQ+ community in the increasingly conservative country.

The ministry said in an online statement announcing the lawsuit that authorities have identified "signs and manifestations of extremist nature" in "the activities of the LGBT movement active" in Russia, including "incitement of social and religious discord." Russia's Supreme Court has scheduled a hearing to consider the lawsuit for Nov. 30, the ministry said.

It is not yet clear what exactly the label would entail for LGBTQ+ people in Russia if the Supreme Court sides with the Justice Ministry, and the ministry did not immediately respond to a request for comment. But the move in itself represents the latest, and possibly by far the most drastic, step in the decade-long crackdown on gay rights in Russia unleashed under President Vladimir Putin, who has put "traditional family values" at the cornerstone of his rule.

The crackdown, which began a decade ago, slowly but surely chipped away at LGBTQ+ rights. In 2013, the Kremlin adopted the first legislation restricting LGBTQ+ rights, known as the "gay propaganda" law, banning any non-critical public depiction of "nontraditional sexual relations" among minors. In 2020, Putin pushed through a constitutional reform to extend his rule by two more terms that also outlawed same-sex marriage.

In 2022, after sending troops into Ukraine, the Kremlin ramped up its rhetoric about protecting "traditional values" from what it called the West's "degrading" influence, in what rights advocates saw as an attempt to legitimize the war in Ukraine. That same year, the authorities adopted a law banning propaganda of "nontraditional sexual relations" among adults, too, effectively outlawing any public endorsement of LGBTQ+ people.

Another law passed this year prohibited gender transitioning procedures and gender-affirming care for trans people. The legislation prohibited any "medical interventions aimed at changing the sex of a person," as well as changing one's gender in official documents and public records. It also amended Russia's Family Code by listing gender change as a reason to annul a marriage and adding those "who had changed gender" to a list of people who can't become foster or adoptive parents.
Related listings
U.S. Sen. Bob Menendez returned to Manhattan federal court Monday to challenge a new criminal charge alleging that he conspired to act as an agent of the Egyptian government when he chaired the Senate Foreign Relations Committee."Not guilty,&rd...

A ban on electronic skill games in Virgnia went back into effect Friday after the state Supreme Court vacated an injunction that allowed thousands of the betting machines to remain in gas stations, bars and conveniece stores.The injunction was issued...

A federal judge on Saturday blocked two portions of North Carolina's new abortion law from taking effect while a lawsuit continues. But nearly all of the restrictions approved by the legislature this year, including a near-ban after 12 weeks of...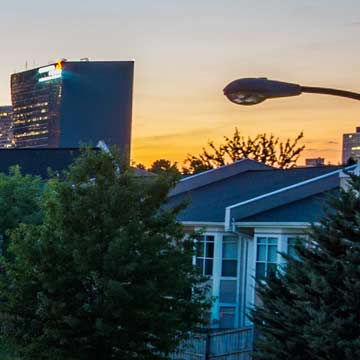 USCIS Will Begin Accepting CW-1 Petitions for Fiscal Year 2019
On April 2, 2018, U.S. Citizenship and Immigration Services (USCIS) will begin accepting petitions under the Commonwealth of the Northern Mariana Islands (CNMI)-Only Transitional Worker (CW-1) program subject to the fiscal year (FY) 2019 cap. Employers in the CNMI use the CW-1 program to employ foreign workers who are ineligible for other nonimmigrant worker categories. The cap for CW-1 visas for FY 2019 is 4,999.

For the FY 2019 cap, USCIS encourages employers to file a petition for a CW-1 nonimmigrant worker up to six months in advance of the proposed start date of employment and as early as possible within that timeframe. USCIS will reject a petition if it is filed more than six months in advance. An extension petition may request a start date of Oct. 1, 2018, even if that worker's current status will not expire by that date.

Since USCIS expects to receive more petitions than the number of CW-1 visas available for FY 2019, USCIS may conduct a lottery to randomly select petitions and associated beneficiaries so that the cap is not exceeded. The lottery would give employers the fairest opportunity to request workers, particularly with the possibility of mail delays from the CNMI.

USCIS will count the total number of beneficiaries in the petitions received after 10 business days to determine if a lottery is needed. If the cap is met after those initial 10 days, a lottery may still need to be conducted with only the petitions received on the last day before the cap was met. USCIS will announce when the cap is met and whether a lottery has been conducted.