Ban on electronic skill games in Virginia reinstated by state Supreme Court
National News
A ban on electronic skill games in Virgnia went back into effect Friday after the state Supreme Court vacated an injunction that allowed thousands of the betting machines to remain in gas stations, bars and conveniece stores.

The injunction was issued by a lower court in an ongoing lawsuit that argues the ban is a violation of free speech. But a panel of three Supreme Court justices found that the suit is unlikely to succeed.

"Although at times it is difficult to determine where a particular activity falls on the speech/conduct continuum, no such difficulty is present when the activity being regulated is gambling. We long have viewed gambling as conduct that may be heavily regulated and even banned by the Commonwealth as an exercise of its police powers," the panel wrote in its order.

The games look and play like slot machines, though manufacturers say there is an element of skill involved.

The General Assembly passed legislation outlawing skill games in 2020, but former Gov. Ralph Northam delayed it for a year to help the state raise money for COVID-19 relief efforts.

The ban then took effect in 2021, but the lawsuit resulted in an injunction that allowed games already registered with the state's Alcoholic Beverage Control Authoirty to continue until the issue is resolved.

The lawsuit is now set to go to trial in December.
Related listings
A federal judge on Saturday blocked two portions of North Carolina's new abortion law from taking effect while a lawsuit continues. But nearly all of the restrictions approved by the legislature this year, including a near-ban after 12 weeks of...

Freddie O'Connell, a progressive member of Nashville's metro council, has resoundingly won the race to become the next mayor of the Democratic-leaning city, according to unofficial results.Results from the Davidson County Election Commiss...

The Supreme Court's decision siding with Black voters in an Alabama redistricting case gave Democrats and voting rights activists a surprising opportunity before the 2024 elections.New congressional maps would have to include more districts in ...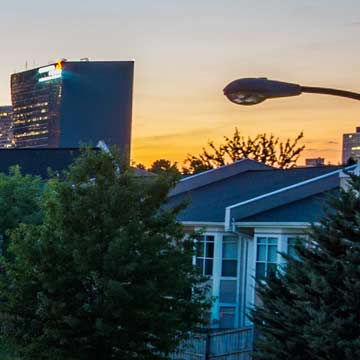 USCIS Will Begin Accepting CW-1 Petitions for Fiscal Year 2019
On April 2, 2018, U.S. Citizenship and Immigration Services (USCIS) will begin accepting petitions under the Commonwealth of the Northern Mariana Islands (CNMI)-Only Transitional Worker (CW-1) program subject to the fiscal year (FY) 2019 cap. Employers in the CNMI use the CW-1 program to employ foreign workers who are ineligible for other nonimmigrant worker categories. The cap for CW-1 visas for FY 2019 is 4,999.

For the FY 2019 cap, USCIS encourages employers to file a petition for a CW-1 nonimmigrant worker up to six months in advance of the proposed start date of employment and as early as possible within that timeframe. USCIS will reject a petition if it is filed more than six months in advance. An extension petition may request a start date of Oct. 1, 2018, even if that worker's current status will not expire by that date.

Since USCIS expects to receive more petitions than the number of CW-1 visas available for FY 2019, USCIS may conduct a lottery to randomly select petitions and associated beneficiaries so that the cap is not exceeded. The lottery would give employers the fairest opportunity to request workers, particularly with the possibility of mail delays from the CNMI.

USCIS will count the total number of beneficiaries in the petitions received after 10 business days to determine if a lottery is needed. If the cap is met after those initial 10 days, a lottery may still need to be conducted with only the petitions received on the last day before the cap was met. USCIS will announce when the cap is met and whether a lottery has been conducted.