US Supreme Court refuses appeals from 3 on Texas death row
Litigation Reports
The U.S. Supreme Court refused Monday to review appeals in three Texas death row cases, including one where a man pleaded guilty to a triple slaying in South Texas.

The high court's rulings moved two inmates closer to execution: LeJames Norman, 31, condemned for the 2005 shooting deaths of three people during a botched robbery of a home in Edna, about 100 miles southwest of Houston, and Bill Douglas Gates, 67, condemned for strangling a Houston woman in 1999. Neither has an execution date.

Norman and an accomplice also now on death row, Ker'Sean Ramey, were convicted in the slayings of Samuel Roberts, 24, Tiffani Peacock, 18, and Celso Lopez, 38, inside the home they shared in Edna, in Jackson County. Roberts' parents discovered the bodies Aug. 25, 2005.

Court records indicated Ramey and Norman believed there was 100 kilograms of cocaine in the house and hoped to steal it, but they never found any drugs. Norman was arrested trying to cross a bridge into Brownsville from Mexico about five months after the killings. He pleaded guilty to capital murder, leaving a jury to decide only on punishment. Norman's appeal raised questions about the competence of his trial attorneys.

Texas prison records show when Gates was arrested for the slaying of Elfreda Gans, 41, at her Houston apartment, the Riverside County, California, man was on parole after serving six years of two life prison terms in California for robbery, assault on a peace officer and possession of a weapon by a prisoner. His appeal also questioned whether his trial lawyers were deficient.

The third case refused by the high court involved prisoner Michael Wayne Norris, whose case was returned by a federal district judge in 2015 to his trial court in Houston for a new punishment hearing. A federal appeals court last year upheld that decision. Norris has been on death row nearly 30 years for fatally shooting a Houston mother and her 2-year-old son.

Patrick McCann, Norris' attorney, said Monday the ruling involved legal procedural point related to the Texas Court of Criminal Appeals.
Related listings
Litigation Reports

10/18/2016

Federal judges in New Jersey have struggled with a workload approaching 700 cases each, nearly double what's manageable, because of judicial vacancies. In Texas, close to a dozen district judgeships remain open, more than in any other state. Senate c...

Litigation Reports

09/07/2016

Mexico's Supreme Court has ruled unconstitutional two state anti-corruption laws that outgoing governors passed in apparent attempts to shield themselves from investigation. Many Mexicans were outraged when the governors of the states of Veracruz and...

Litigation Reports

02/19/2016

An Uber passenger says he called the police to report an erratic driver more than an hour before authorities allege the driver began shooting people at random, killing six and wounding two others before being arrested. Matt Mellen told WWMT-TV in Kal...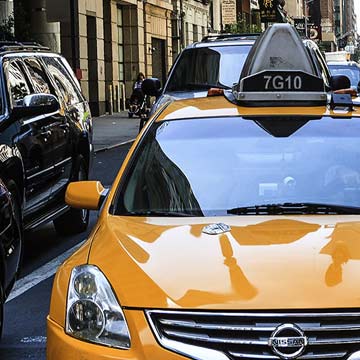 Any contracts or any transactions can go awry at any time
We know your business means a lot to you and want to understand all the aspects of your business so that we can help you in the best ways possible. We don't discriminate depending on the size of your company. Our mission statement is to represent all business owners and entrepreneurs by navigating them through the rough waters of business litigation and guiding them to success.

We are attorneys who want to make sure we understand your business objectives and goals before we start providing you with legal counsel individualized to your business. We know what it means to be dedicated to your business. After all, we are a business as well. And just like you, we want to provide the best service we can to our clients.

Any contracts or any transactions can go awry at any time. Sometimes, making important business decisions without legal help from business attorneys could cost you your business.We don't want you or your business to be misconstrued by anyone. Our attorneys make sure that we communicate with you often to make sure we are giving you the legal guidance you need at all times. We make sure we are responsive in a timely-manner with every single one of our clients to help them identify risks and prevent legal battles before they arise.