Mexico's Supreme Court overturns state anti-corruption laws
Litigation Reports
Mexico's Supreme Court has ruled unconstitutional two state anti-corruption laws that outgoing governors passed in apparent attempts to shield themselves from investigation.

Many Mexicans were outraged when the governors of the states of Veracruz and Chihuahua pushed through the laws just months before they are to leave office giving them the power to name anti-corruption prosecutors.

The federal Attorney General's Office appealed the laws, arguing they violated new federal anti-corruption standards. It said the appeals were meant to show "there is no room for tailor-made local laws."

On Monday, the Supreme court agreed, saying neither law could stand.

There have been allegations of corruption in both Veracruz and Chihuahua, and many feared the now struck-down laws would have allowed the governors to control who would investigate them.



Related listings
Litigation Reports

02/19/2016

An Uber passenger says he called the police to report an erratic driver more than an hour before authorities allege the driver began shooting people at random, killing six and wounding two others before being arrested. Matt Mellen told WWMT-TV in Kal...

Litigation Reports

09/20/2015

In a mixed decision, a federal appeals court on Friday struck down as unconstitutional several strict gun registration laws in the nation's capital, but upheld other restrictions aimed at public safety. The U.S. Court of Appeals for the Distri...

Litigation Reports

11/21/2011

There is no place in the U.S. more expensive to smoke than New York City, where the taxes alone will set you back $5.85 per pack. Yet, addicts who visit Island Smokes, a "roll-your-own" cigarette shop in Chinatown, can walk out with an entire 10-pack...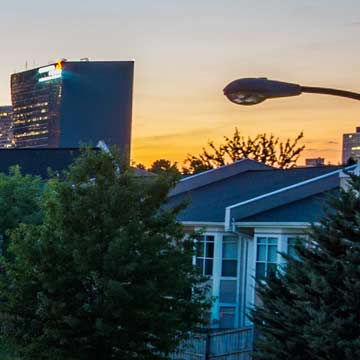 USCIS Will Begin Accepting CW-1 Petitions for Fiscal Year 2019
On April 2, 2018, U.S. Citizenship and Immigration Services (USCIS) will begin accepting petitions under the Commonwealth of the Northern Mariana Islands (CNMI)-Only Transitional Worker (CW-1) program subject to the fiscal year (FY) 2019 cap. Employers in the CNMI use the CW-1 program to employ foreign workers who are ineligible for other nonimmigrant worker categories. The cap for CW-1 visas for FY 2019 is 4,999.

For the FY 2019 cap, USCIS encourages employers to file a petition for a CW-1 nonimmigrant worker up to six months in advance of the proposed start date of employment and as early as possible within that timeframe. USCIS will reject a petition if it is filed more than six months in advance. An extension petition may request a start date of Oct. 1, 2018, even if that worker's current status will not expire by that date.

Since USCIS expects to receive more petitions than the number of CW-1 visas available for FY 2019, USCIS may conduct a lottery to randomly select petitions and associated beneficiaries so that the cap is not exceeded. The lottery would give employers the fairest opportunity to request workers, particularly with the possibility of mail delays from the CNMI.

USCIS will count the total number of beneficiaries in the petitions received after 10 business days to determine if a lottery is needed. If the cap is met after those initial 10 days, a lottery may still need to be conducted with only the petitions received on the last day before the cap was met. USCIS will announce when the cap is met and whether a lottery has been conducted.