Court quashes some District of Columbia gun laws
Litigation Reports
In a mixed decision, a federal appeals court on Friday struck down as unconstitutional several strict gun registration laws in the nation's capital, but upheld other restrictions aimed at public safety.

The U.S. Court of Appeals for the District of Columbia Circuit ruled 2-1 that the city cannot ban gun owners from registering more than one pistol per month or require owners to re-register a gun every three years. The court also invalidated requirements that owners make a personal appearance to register a gun and pass a test about firearms laws.

But the court upheld other parts of the law, such as requiring that so-called long guns — including rifles and shotguns — be registered along with handguns. The ruling also allows gun owners to be fingerprinted and photographed, pay certain fees and complete a firearms safety training course.

In all, the court upheld six gun laws and struck down four.

The District of Columbia put the registration laws in place after a landmark 2008 Supreme Court decision that struck down a 32-year-old handgun ban in the District of Columbia. The high court ruled in that case the Second Amendment protects handgun possession for self-defense in the home.

A federal judge had previously upheld all the new registration laws, considered among the strictest in the nation.

District of Columbia officials argued that the laws were aimed at preserving gun owners' constitutional rights while also protecting the community from gun violence.

But writing for the appeals court majority, Judge Douglas Ginsburg said some of the laws did not pass constitutional muster. He rejected, for example, the city's argument that the one-pistol-per-month rule would reduce illegal trafficking in weapons.
Related listings
Litigation Reports

11/21/2011

There is no place in the U.S. more expensive to smoke than New York City, where the taxes alone will set you back $5.85 per pack. Yet, addicts who visit Island Smokes, a "roll-your-own" cigarette shop in Chinatown, can walk out with an entire 10-pack...

Litigation Reports

07/08/2009

According to Court Watch, six employees of Sky Capital Holdings Ltd turned themselves into the FBI today on charges of $140 million stock manipulation and investment fraud in the United States and Great Britain. Those in custody include the firm's fo...

Litigation Reports

02/03/2009

Many companies are experiencing a downturn in business because of the deepening economic crisis. Corporations suffering in today's difficult business environment may have an immediate need for funds for various purposes, including continued operation...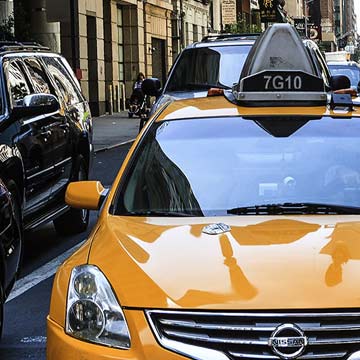 Any contracts or any transactions can go awry at any time
We know your business means a lot to you and want to understand all the aspects of your business so that we can help you in the best ways possible. We don't discriminate depending on the size of your company. Our mission statement is to represent all business owners and entrepreneurs by navigating them through the rough waters of business litigation and guiding them to success.

We are attorneys who want to make sure we understand your business objectives and goals before we start providing you with legal counsel individualized to your business. We know what it means to be dedicated to your business. After all, we are a business as well. And just like you, we want to provide the best service we can to our clients.

Any contracts or any transactions can go awry at any time. Sometimes, making important business decisions without legal help from business attorneys could cost you your business.We don't want you or your business to be misconstrued by anyone. Our attorneys make sure that we communicate with you often to make sure we are giving you the legal guidance you need at all times. We make sure we are responsive in a timely-manner with every single one of our clients to help them identify risks and prevent legal battles before they arise.