UK couple to remain jailed after baby's remains found in bag
Headline Legal News
A couple whose disappearance sparked a nationwide search in England were ordered to remain in custody Friday after evidence presented during a court hearing revealed that the remains of an infant were found in a garden shed close to where the pair were finally found.

Constance Marten, 35, and Mark Gordon, 48, are charged with gross negligence manslaughter, concealing the birth of a child and perverting the course of justice. They made their first appearance in court on Friday at Crawley Magistrate's Court, about 30 miles (48 kilometers) south of London.

The couple spoke only to confirm their names, birth dates and that neither had a permanent address. Gordon had a gray sweater over his head throughout the hearing. Their next court appearance is scheduled for March 31 at Central London Criminal Court.

Marten and Gordon were arrested Monday in Brighton on the south coast of England. Authorities had been searching for them since Jan. 5, when their burning car was found beside a highway in northwestern England. Marten was believed to have given birth shortly before she disappeared.

The body of the infant was found under some diapers inside a plastic bag that was discovered in a garden shed north of Brighton, authorities said during Friday's hearing. The grisly discovery followed a two-day search by hundreds of police officers aided by search and rescue teams, dogs, drones and thermal imaging cameras. Authorities haven't yet determined the cause of death or the sex of the child.

Gross negligence manslaughter involves negligent behavior that a reasonable person should have understood presented an obvious risk of death to someone to whom they owed a duty of care.
Related listings
Headline Legal News

02/21/2023

The Supreme Court on Tuesday refused to step into a legal fight over state laws that require contractors to pledge not to boycott Israel.The justices rejected an appeal on behalf of an alternative weekly newspaper in Little Rock, Arkansas, that objec...

Headline Legal News

07/12/2022

Nine health care workers who sued Democratic Maine Gov. Janet Mills over the state's COVID-19 vaccine mandate have until Money to reveal their identities.The workers have so far remained anonymous, but on Thursday, a federal appeals court in Bo...

Headline Legal News

06/18/2022

Lawyers on Monday renewed calls for the International Criminal Court to open an investigation into China's treatment of Uyghurs and other predominantly Muslim groups in China's Xinjiang region as they presented a dossier of evidence to pr...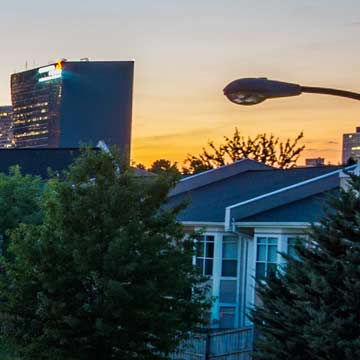 USCIS Will Begin Accepting CW-1 Petitions for Fiscal Year 2019
On April 2, 2018, U.S. Citizenship and Immigration Services (USCIS) will begin accepting petitions under the Commonwealth of the Northern Mariana Islands (CNMI)-Only Transitional Worker (CW-1) program subject to the fiscal year (FY) 2019 cap. Employers in the CNMI use the CW-1 program to employ foreign workers who are ineligible for other nonimmigrant worker categories. The cap for CW-1 visas for FY 2019 is 4,999.

For the FY 2019 cap, USCIS encourages employers to file a petition for a CW-1 nonimmigrant worker up to six months in advance of the proposed start date of employment and as early as possible within that timeframe. USCIS will reject a petition if it is filed more than six months in advance. An extension petition may request a start date of Oct. 1, 2018, even if that worker's current status will not expire by that date.

Since USCIS expects to receive more petitions than the number of CW-1 visas available for FY 2019, USCIS may conduct a lottery to randomly select petitions and associated beneficiaries so that the cap is not exceeded. The lottery would give employers the fairest opportunity to request workers, particularly with the possibility of mail delays from the CNMI.

USCIS will count the total number of beneficiaries in the petitions received after 10 business days to determine if a lottery is needed. If the cap is met after those initial 10 days, a lottery may still need to be conducted with only the petitions received on the last day before the cap was met. USCIS will announce when the cap is met and whether a lottery has been conducted.