Supreme Court won't upset Arkansas anti-Israel boycott law
Headline Legal News

The Supreme Court on Tuesday refused to step into a legal fight over state laws that require contractors to pledge not to boycott Israel.

The justices rejected an appeal on behalf of an alternative weekly newspaper in Little Rock, Arkansas, that objected to a state law that reduces fees paid to contractors that refuse to sign the pledge.

The full federal appeals court in St. Louis upheld the law, overturning a three-judge panel's finding that it violated constitutional free speech rights.

Similar measures in Arizona, Kansas and Texas were initially blocked by courts, prompting lawmakers to focus only on larger contracts. Arkansas' law applies to contracts worth $1,000 or more.

Republican legislators in Arkansas who drafted the 2017 law have said it wasn't prompted by a specific incident in the state. It followed similar restrictions enacted by other states in response to a movement promoting boycotts, divestment and sanctions of Israeli institutions and businesses over the country's treatment of Palestinians. Israeli officials said the campaign masked a deeper goal of delegitimizing and even destroying their country.
Related listings
Headline Legal News

07/12/2022

Nine health care workers who sued Democratic Maine Gov. Janet Mills over the state's COVID-19 vaccine mandate have until Money to reveal their identities.The workers have so far remained anonymous, but on Thursday, a federal appeals court in Bo...

Headline Legal News

06/18/2022

Lawyers on Monday renewed calls for the International Criminal Court to open an investigation into China's treatment of Uyghurs and other predominantly Muslim groups in China's Xinjiang region as they presented a dossier of evidence to pr...

Headline Legal News

02/16/2022

Democrats sued Kansas officials on Monday over a Republican redistricting law that costs the state's only Democrat in Congress some of the territory in her Kansas City-area district that she carries by wide margins in elections. A team of attor...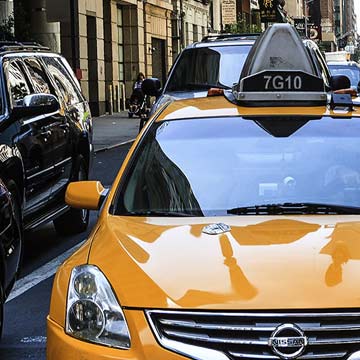 Any contracts or any transactions can go awry at any time
We know your business means a lot to you and want to understand all the aspects of your business so that we can help you in the best ways possible. We don't discriminate depending on the size of your company. Our mission statement is to represent all business owners and entrepreneurs by navigating them through the rough waters of business litigation and guiding them to success.

We are attorneys who want to make sure we understand your business objectives and goals before we start providing you with legal counsel individualized to your business. We know what it means to be dedicated to your business. After all, we are a business as well. And just like you, we want to provide the best service we can to our clients.

Any contracts or any transactions can go awry at any time. Sometimes, making important business decisions without legal help from business attorneys could cost you your business.We don't want you or your business to be misconstrued by anyone. Our attorneys make sure that we communicate with you often to make sure we are giving you the legal guidance you need at all times. We make sure we are responsive in a timely-manner with every single one of our clients to help them identify risks and prevent legal battles before they arise.