Biden's second try at student loan cancellation moves forward with debate
U.S. Court News
President Joe Biden's second attempt at student loan cancellation began moving forward Tuesday with a round of hearings to negotiate the details of a new plan.

In a process known as negotiated rulemaking, 14 people chosen by the Biden administration are meeting for the first of three hearings on student loan relief. Their goal is to guide the Education Department toward a proposal after the Supreme Court rejected Biden's first plan in June.

The negotiators all come from outside the federal government and represent a range of viewpoints on student loans. The panel includes students and officials from a range of colleges, along with loan servicers, state officials and advocates including the NAACP.

In opening remarks, Under Secretary of Education James Kvaal said the student debt crisis has threatened to undercut the promise of higher education.

"Student loan debt in this country has grown so large that it siphons off the benefits of college for many students," Kvaal said in prepared remarks. "Some loans made to young adults stretch into retirement with no hope of being repaid. These debt burdens are shared by families and communities."

Biden directed the Education Department to find another path to loan relief after the conservative court ruled that he couldn't cancel loans using a 2003 law called the HEROES Act.

The latest attempt will rest on a sweeping law known as the Higher Education Act, which gives the education secretary authority to waive student loans — although how far that power extends is the subject of legal debate. The department is going through the negotiated rulemaking process to change or add federal rules clarifying how the secretary can cancel debt.
Related listings
U.S. Court News

09/02/2023

A federal judge has struck down a Texas law requiring age verification and health warnings to view pornographic websites and blocked the state attorney general's office from enforcing it.In a ruling Thursday, U.S. District Judge David Ezra agre...

U.S. Court News

07/29/2023

Lawyers for Donald Trump were meeting Thursday with members of special counsel Jack Smith's team as a potential indictment loomed over the former president's efforts to overturn the results of the 2020 election, according to a person fami...

U.S. Court News

06/07/2023

A man sentenced to 200 days in jail for a probation violation bolted from a southern Indiana courtroom and tried to escape before two shocks from a stun gun brought him down, police said.Trevin Littlejohn, 35, of Columbus, faces a new charge of resis...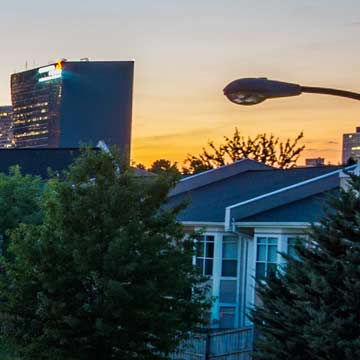 USCIS Will Begin Accepting CW-1 Petitions for Fiscal Year 2019
On April 2, 2018, U.S. Citizenship and Immigration Services (USCIS) will begin accepting petitions under the Commonwealth of the Northern Mariana Islands (CNMI)-Only Transitional Worker (CW-1) program subject to the fiscal year (FY) 2019 cap. Employers in the CNMI use the CW-1 program to employ foreign workers who are ineligible for other nonimmigrant worker categories. The cap for CW-1 visas for FY 2019 is 4,999.

For the FY 2019 cap, USCIS encourages employers to file a petition for a CW-1 nonimmigrant worker up to six months in advance of the proposed start date of employment and as early as possible within that timeframe. USCIS will reject a petition if it is filed more than six months in advance. An extension petition may request a start date of Oct. 1, 2018, even if that worker's current status will not expire by that date.

Since USCIS expects to receive more petitions than the number of CW-1 visas available for FY 2019, USCIS may conduct a lottery to randomly select petitions and associated beneficiaries so that the cap is not exceeded. The lottery would give employers the fairest opportunity to request workers, particularly with the possibility of mail delays from the CNMI.

USCIS will count the total number of beneficiaries in the petitions received after 10 business days to determine if a lottery is needed. If the cap is met after those initial 10 days, a lottery may still need to be conducted with only the petitions received on the last day before the cap was met. USCIS will announce when the cap is met and whether a lottery has been conducted.