Sydney court postpones extradition hearing of former US military pilot
Featured Articles
A Sydney court on Monday postponed an extradition hearing for a former U.S. military pilot accused of illegally training Chinese aviators until May as his lawyers attempt to further build their case.

Boston-born Dan Duggan, 55, was scheduled to fight his extradition to the United States at a Nov. 23 hearing in the downtown Downing Center Local Court.

But a magistrate decided to use that date to rule on what additional information that the Australian defense department and security agencies should provide defense lawyers.

U.S. lawyer Trent Glover told the court the United States was ready to proceed with the extradition, but had agreed with defense lawyers the hearing should take place after November.

Duggan's lawyer, Dennis Miralis, told reporters outside court that the stakes were high for his client, who faces up to 65 years in prison if convicted.

"This is existential, which means that every right that Dan has under the Australian legal system on the basis that he's presumed innocent ... needs to properly and carefully be considered," Miralis said.

Duggan's wife, Saffrine, has said she asked Australian Prime Minister Anthony Albanese to advocate against the extradition when he meets President Joe Biden in Washington this week.

But in a news conference on Sunday before departing for the United States, Albanese said Duggan, who became an Australian citizen in 2012, was not on the agenda of his meetings with U.S. officials.

"I don't discuss things that are legal matters on the run, nor should I," Albanese told reporters.

Duggan has been in custody since Oct. 21 last year when he was arrested near his home in Orange, New South Wales.
Related listings
Featured Articles

10/20/2023

A federal judge who previously overturned California's three-decade-old ban on assault weapons did it again on Thursday, ruling that the state's attempts to prohibit sales of semiautomatic guns violates the constitutional right to bear ar...

Featured Articles

10/16/2023

The Supreme Court on Monday ordered two internet sellers of gun parts to comply with a Biden administration regulation aimed at ghost guns, firearms that are difficult to trace because they lack serial numbers.The court had intervened once before, by...

Featured Articles

08/31/2023

Chemical and consumer product manufacturer 3M has agreed to pay $6 billion to settle numerous lawsuits from U.S. service members who say they experienced hearing loss or other serious injuries after using faulty earplugs made by the company.The settl...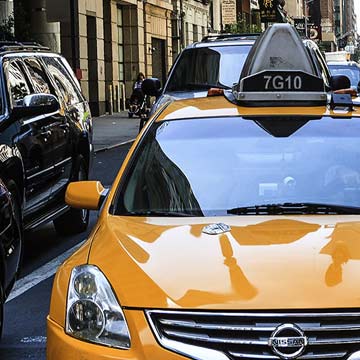 Any contracts or any transactions can go awry at any time
We know your business means a lot to you and want to understand all the aspects of your business so that we can help you in the best ways possible. We don't discriminate depending on the size of your company. Our mission statement is to represent all business owners and entrepreneurs by navigating them through the rough waters of business litigation and guiding them to success.

We are attorneys who want to make sure we understand your business objectives and goals before we start providing you with legal counsel individualized to your business. We know what it means to be dedicated to your business. After all, we are a business as well. And just like you, we want to provide the best service we can to our clients.

Any contracts or any transactions can go awry at any time. Sometimes, making important business decisions without legal help from business attorneys could cost you your business.We don't want you or your business to be misconstrued by anyone. Our attorneys make sure that we communicate with you often to make sure we are giving you the legal guidance you need at all times. We make sure we are responsive in a timely-manner with every single one of our clients to help them identify risks and prevent legal battles before they arise.