Court orders makers of gun parts to comply with rules on ghost guns
Featured Articles
The Supreme Court on Monday ordered two internet sellers of gun parts to comply with a Biden administration regulation aimed at ghost guns, firearms that are difficult to trace because they lack serial numbers.

The court had intervened once before, by a 5-4 vote in August, to keep the regulation in effect after it had been invalidated by a lower court. No justice dissented publicly from Monday's order, which followed a ruling from a federal judge in Texas that exempted the two companies, Blackhawk Manufacturing Group and Defense Distributed, from having to abide by the regulation of ghost gun kits.

Other makers of gun parts also had been seeking similar court orders, the administration told the Supreme Court in a filing.

"Absent relief from this Court, therefore, untraceable ghost guns will remain widely available to anyone with a computer and a credit card — no background check required," Solicitor General Elizabeth Prelogar, the administration's top Supreme Court lawyer, wrote.

The regulation changed the definition of a firearm under federal law to include unfinished parts, like the frame of a handgun or the receiver of a long gun, so they can be tracked more easily. Those parts must be licensed and include serial numbers. Manufacturers must also run background checks before a sale — as they do with other commercially made firearms.

The requirement applies regardless of how the firearm was made, meaning it includes ghost guns made from individual parts or kits or by 3D printers.

The regulation will be in effect while the administration appeals the judge's ruling to the 5th U.S. Circuit Court of Appeals in New Orleans — and potentially the Supreme Court.
Related listings
Featured Articles

08/31/2023

Chemical and consumer product manufacturer 3M has agreed to pay $6 billion to settle numerous lawsuits from U.S. service members who say they experienced hearing loss or other serious injuries after using faulty earplugs made by the company.The settl...

Featured Articles

08/20/2023

As the Biden administration makes billions of dollars available to remove millions of dangerous lead pipes that can contaminate drinking water and damage brain development in children, some states are turning down funds.Washington, Oregon, Maine and ...

Featured Articles

08/16/2023

Congressional leaders are pitching a stopgap government funding package to avoid a federal shutdown after next month, acknowledging the House and Senate are nowhere near agreement on spending levels to keep federal operations running.House Speaker Ke...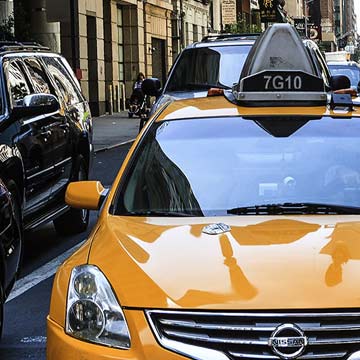 Any contracts or any transactions can go awry at any time
We know your business means a lot to you and want to understand all the aspects of your business so that we can help you in the best ways possible. We don't discriminate depending on the size of your company. Our mission statement is to represent all business owners and entrepreneurs by navigating them through the rough waters of business litigation and guiding them to success.

We are attorneys who want to make sure we understand your business objectives and goals before we start providing you with legal counsel individualized to your business. We know what it means to be dedicated to your business. After all, we are a business as well. And just like you, we want to provide the best service we can to our clients.

Any contracts or any transactions can go awry at any time. Sometimes, making important business decisions without legal help from business attorneys could cost you your business.We don't want you or your business to be misconstrued by anyone. Our attorneys make sure that we communicate with you often to make sure we are giving you the legal guidance you need at all times. We make sure we are responsive in a timely-manner with every single one of our clients to help them identify risks and prevent legal battles before they arise.