Supreme Court remembering Justice Ruth Bader Ginsburg
Featured Articles
Justice Ruth Bader Ginsburg, a champion for women's rights whose death ahead of the 2020 election allowed the Supreme Court to become more conservative, will be remembered during ceremonies Friday at the high court.

Ginsburg, who served as a justice for 27 years and was the Supreme Court's second female member, will be remembered by some of the people who worked for her as law clerks, young lawyers who spend a year at the court working for a justice. The group includes Elizabeth Prelogar, the Biden administration's solicitor general, its top Supreme Court lawyer, as well as several judges and professors.

The ceremonies, technically a meeting of the Supreme Court Bar followed by a special session of the court, are a tradition at the high court following the death of a justice, a tradition dating back to 1822. The court will livestream the meeting on its website beginning at 1:45 p.m. EDT.

Ginsburg's death just over six weeks before the 2020 election was immensely consequential. It allowed then-President Donald Trump to fill the liberal justice's seat on the court with a conservative, Justice Amy Coney Barrett, and gave conservatives a 6-3 majority on the bench. Barrett was among the justices who voted last year to overturn Roe v. Wade and do away with constitutional protections for abortion, protections Ginsburg had backed as a justice.
Related listings
Featured Articles

03/12/2023

A former executive utility who gave rosy projections on the progress of two nuclear power plants in South Carolina while they were hopelessly behind will spend 15 months in prison for the doomed project that cost ratepayers billions of dollars.Ex-SCA...

Featured Articles

03/08/2023

A German appeals court on Thursday ordered a new sentencing hearing for a German convert to Islam who was given 10 years in prison on charges that, as a member of the Islamic State group in Iraq, she allowed a 5-year-old Yazidi girl she and her husba...

Featured Articles

02/11/2023

A federal judge said Friday Alabama prisons remain critically understaffed, with court filings showing the number of officers in state lockups has continued to drop despite a court order to increase numbers.The prison system has lost more than 500 se...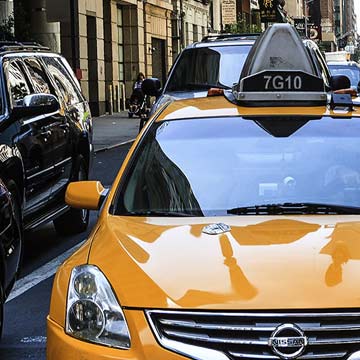 Any contracts or any transactions can go awry at any time
We know your business means a lot to you and want to understand all the aspects of your business so that we can help you in the best ways possible. We don't discriminate depending on the size of your company. Our mission statement is to represent all business owners and entrepreneurs by navigating them through the rough waters of business litigation and guiding them to success.

We are attorneys who want to make sure we understand your business objectives and goals before we start providing you with legal counsel individualized to your business. We know what it means to be dedicated to your business. After all, we are a business as well. And just like you, we want to provide the best service we can to our clients.

Any contracts or any transactions can go awry at any time. Sometimes, making important business decisions without legal help from business attorneys could cost you your business.We don't want you or your business to be misconstrued by anyone. Our attorneys make sure that we communicate with you often to make sure we are giving you the legal guidance you need at all times. We make sure we are responsive in a timely-manner with every single one of our clients to help them identify risks and prevent legal battles before they arise.