Executive gets 15 months in prison in doomed nuclear project
Featured Articles
A former executive utility who gave rosy projections on the progress of two nuclear power plants in South Carolina while they were hopelessly behind will spend 15 months in prison for the doomed project that cost ratepayers billions of dollars.

Ex-SCANA Corp. Executive Vice President Stephen Byrne apologized in court Wednesday, saying he thinks about how he let down customers, shareholders, employees, taxpayers and his family almost every day.

The two nuclear plants, which never generated a watt of power despite $9 billion of investment, were supposed to be "the crowning achievement of my life," Byrne said. "But I failed."

Byrne is the second SCANA executive to head to prison for the nuclear debacle. Former CEO Kevin Marsh was sentenced to two years in prison in October 2021 and released earlier in March after serving about 17 months.

Two executives at Westinghouse, which was contracted to build the reactors, are also charged. Carl Churchman, who was the company's top official at the Fairfield County construction site at V.C. Summer, pleaded guilty to perjury and is awaiting sentencing. Former Westinghouse senior vice president Jeff Benjamin faces 16 charges. His trial is scheduled for October.

Both defense lawyers and prosecutors agreed to delay Byrne's prison sentence until he testifies at Benjamin's trial to make sure he is honest and helpful.

But that isn't in doubt. Prosecutors said Byrne was the first executive to come to investigators after the project was abandoned in July 2017. His careful notes taken in every meeting of who spoke and what was said saved the government years of work unraveling the lies, prosecutor Winston Holliday said.


Related listings
Featured Articles

02/11/2023

A federal judge said Friday Alabama prisons remain critically understaffed, with court filings showing the number of officers in state lockups has continued to drop despite a court order to increase numbers.The prison system has lost more than 500 se...

Featured Articles

01/20/2023

The Supreme Court said Thursday an eight-month investigation that included more than 120 interviews and revealed shortcomings in how sensitive documents are secured has failed to find who leaked a draft of the court's opinion overturning aborti...

Featured Articles

01/14/2023

A Brazilian Supreme Court justice on Friday authorized adding former President Jair Bolsonaro in its investigation into who incited the Jan. 8 riot in the nation's capital, as part of a broader crackdown to hold responsible parties to account.A...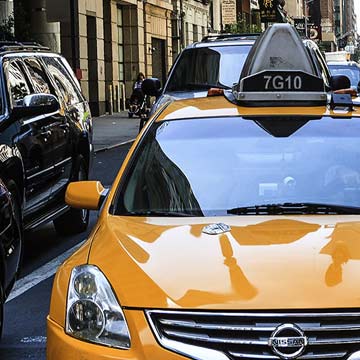 Any contracts or any transactions can go awry at any time
We know your business means a lot to you and want to understand all the aspects of your business so that we can help you in the best ways possible. We don't discriminate depending on the size of your company. Our mission statement is to represent all business owners and entrepreneurs by navigating them through the rough waters of business litigation and guiding them to success.

We are attorneys who want to make sure we understand your business objectives and goals before we start providing you with legal counsel individualized to your business. We know what it means to be dedicated to your business. After all, we are a business as well. And just like you, we want to provide the best service we can to our clients.

Any contracts or any transactions can go awry at any time. Sometimes, making important business decisions without legal help from business attorneys could cost you your business.We don't want you or your business to be misconstrued by anyone. Our attorneys make sure that we communicate with you often to make sure we are giving you the legal guidance you need at all times. We make sure we are responsive in a timely-manner with every single one of our clients to help them identify risks and prevent legal battles before they arise.