Trump celebrates win in Colorado election case during return visit to Iowa
State Bar & Other Associations
Former President Donald Trump celebrated a win in a closely watched election case during a return visit to Iowa Saturday, where he blasted his political foes and encouraged his supporters to not move past their grievances with President Joe Biden.

A Colorado judge Friday rejected an effort to keep the GOP front-runner off the state's primary ballot, concluding that Trump had engaged in insurrection during the Jan. 6, 2021, attack on the U.S. Capitol but that it was unclear whether a Civil War-era constitutional amendment barring insurrectionists from public office applied to the presidency. It was Trump's latest win following rulings in similar cases in Minnesota and Michigan.

Trump, campaigning in west-central Iowa, called the decision "a gigantic court victory" as he panned what he called "an outrageous attempt to disenfranchise millions of voters by getting us thrown off the ballot."

"Our opponents are showing every day that they hate democracy," he charged before a crowd of about 2,000 people at a commit-to-caucus event at a high school in Fort Dodge, Iowa, where supporters decked out in Trump gear had lined up for hours to get a seat in the gymnasium.

Trump's visit was part of his fall push to sign up supporters and volunteers before the state's fast-approaching caucuses that will kick off the race for the Republican presidential nomination. It was the latest in a series of targeted regional stops aimed at seizing on the large crowds the former president draws to press attendees to commit to vote for him and serve as precinct leaders on Jan. 15.

While Trump boasted that polls show him far ahead of other contenders, he urged those in attendance Saturday to turn out on caucus day to "make sure we have a big victory" that would signal to other candidates that they should drop out.
Related listings
State Bar & Other Associations

02/26/2023

An Arizona rancher accused of shooting at a group of migrants on his property near the U.S.-Mexico border, killing one man, will face trial on charges including second-degree murder and aggravated assault, a judge ruled Friday.Santa Cruz County Justi...

State Bar & Other Associations

11/26/2022

A federal judge has denied a request from a 19-year-old woman to allow her to watch her father's death by injection, upholding a Missouri law that bars anyone under 21 from witnessing an execution.Kevin Johnson is set to be executed Tuesday for...

State Bar & Other Associations

10/02/2022

A bench trial is scheduled to begin Monday for a man accused of sexually attacking and fatally stabbing two young women in separate killings nearly 30 years ago near a metro Phoenix canal system.Bryan Patrick Miller, 49, is charged with two counts ea...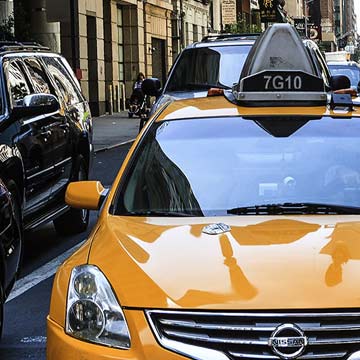 Any contracts or any transactions can go awry at any time
We know your business means a lot to you and want to understand all the aspects of your business so that we can help you in the best ways possible. We don't discriminate depending on the size of your company. Our mission statement is to represent all business owners and entrepreneurs by navigating them through the rough waters of business litigation and guiding them to success.

We are attorneys who want to make sure we understand your business objectives and goals before we start providing you with legal counsel individualized to your business. We know what it means to be dedicated to your business. After all, we are a business as well. And just like you, we want to provide the best service we can to our clients.

Any contracts or any transactions can go awry at any time. Sometimes, making important business decisions without legal help from business attorneys could cost you your business.We don't want you or your business to be misconstrued by anyone. Our attorneys make sure that we communicate with you often to make sure we are giving you the legal guidance you need at all times. We make sure we are responsive in a timely-manner with every single one of our clients to help them identify risks and prevent legal battles before they arise.