Biden faces more criticism about the US-Mexico border, one of his biggest problems
Headline Legal News
The ad sounds like something out of the GOP 2024 playbook, trumpeting a senator's work with Republicans to crack down on the flow of fentanyl and other illegal drugs into the U.S., getting tough on Chinese interests helping smugglers, and noting how he "wrote a bill signed by Donald Trump to increase funding for Border Patrol."

It's actually a commercial for Sen. Sherrod Brown, an Ohio Democrat facing a tough reelection fight that will help decide control of the Senate.

"Ohioans trust Sherrod Brown to keep us safe," says the narrator of the ad, sponsored by the Democrat-aligned Duty and Country PAC. His campaign declined to comment.

The message is one more indication of the political and security challenges the U.S.-Mexico border has presented for President Joe Biden. Some Democrats across the country are distancing themselves from the White House, and polls indicate widespread frustration with Biden's handling of immigration and the border, creating a major liability for the president's re-election next year.

The Biden administration this week took two actions seen by many as moving to the right on immigration.

The Department of Homeland Security waived environmental and other reviews to construct new portions of a border wall in South Texas after Biden pledged during the 2020 campaign that he would build "not another foot" of wall. And U.S. officials said they would resume deportations to Venezuela not long after the administration increased protected status for thousands of people from the country.

Both moves inflamed conservatives and liberals alike. Many Republicans accused Biden of being too late to adopt former President Donald Trump's ideas on a border wall, while liberals who oppose additional border restrictions accused the White House of betraying campaign pledges.

"My frustration has been that we are not addressing immigration in a holistic way as a country. We are depending on the president alone," said Rep. Veronica Escobar of Texas, a Democrat who represents the border city of El Paso and is a national co-chair of the Biden re-election campaign. "We are treating people from different nationalities in a different way. And the pathways that have been created are being challenged in court consistently."

Biden has said his administration moved forward with the border wall because it was required by Congress during the Trump administration, even though he considers it ineffective. His reelection campaign pointed to Trump's record at the border, including his administration's practice of separating immigrant families as a deterrence measure and the temporary detention of children in warehouses in chain-link cells.
Related listings
Headline Legal News

10/01/2023

President Joe Biden's administration on Friday proposed up to three oil and gas lease sales in the Gulf of Mexico, but none in Alaska, as it tries to navigate between energy companies seeking greater oil and gas production and environmental act...

Headline Legal News

09/27/2023

Democratic U.S. Sen. Bob Menendez of New Jersey defiantly pushed back against federal corruption charges on Monday, saying nearly half a million dollars in cash authorities found in his home was from his personal savings, not from bribes, and was on ...

Headline Legal News

09/12/2023

House Speaker Kevin McCarthy is a man who stays in motion — enthusiastically greeting tourists at the Capitol, dashing overseas last week to the G7 summit of industrial world leaders, and raising funds back home to elect fellow Republicans to t...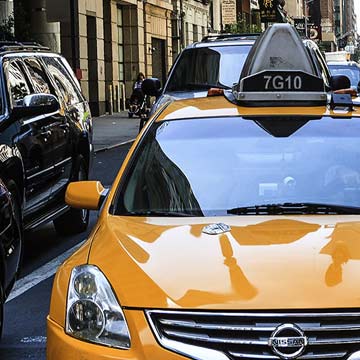 Any contracts or any transactions can go awry at any time
We know your business means a lot to you and want to understand all the aspects of your business so that we can help you in the best ways possible. We don't discriminate depending on the size of your company. Our mission statement is to represent all business owners and entrepreneurs by navigating them through the rough waters of business litigation and guiding them to success.

We are attorneys who want to make sure we understand your business objectives and goals before we start providing you with legal counsel individualized to your business. We know what it means to be dedicated to your business. After all, we are a business as well. And just like you, we want to provide the best service we can to our clients.

Any contracts or any transactions can go awry at any time. Sometimes, making important business decisions without legal help from business attorneys could cost you your business.We don't want you or your business to be misconstrued by anyone. Our attorneys make sure that we communicate with you often to make sure we are giving you the legal guidance you need at all times. We make sure we are responsive in a timely-manner with every single one of our clients to help them identify risks and prevent legal battles before they arise.