Judge: Banning guns for marijuana users unconstitutional
Legal Compliance
A federal judge in Oklahoma has ruled that a federal law prohibiting people who use marijuana from owning firearms is unconstitutional, the latest challenge to firearms regulations after the U.S. Supreme Court's conservative majority set new standards for reviewing the nation's gun laws.

Lawyers for Jared Michael Harrison had argued that their client's Second Amendment right to bear arms was being violated by a federal law that makes it illegal for "unlawful users or addicts of controlled substances" to possess firearms.

Harrison had been charged after being arrested by police in Lawton, Oklahoma, in May 2022 following a traffic stop. During a search of his car, police found a loaded revolver as well as marijuana. Harrison told police he had been on his way to work at a medical marijuana dispensary, but that he did not have a state-issued medical-marijuana card.

His lawyers had argued the portion of federal firearms law focused on drug users or addicts was not consistent with the nation's historical tradition of firearm regulation, echoing what the U.S. Supreme Court has ruled last year in a case known as New York State Rifle & Pistol Association v. Bruen. That case set new standards for interpreting the Second Amendment.

Federal prosecutors had argued that the portion of the law focused on drug users is "consistent with a longstanding historical tradition in America of disarming presumptively risky persons, namely, felons, the mentally ill, and the intoxicated."

U.S. District Judge Patrick Wyrick in Oklahoma City agreed with Harrison's lawyers, ruling on Friday that federal prosecutors' arguments that Harrison's status as a marijuana user "justifies stripping him of his fundamental right to possess a firearm ... is not a constitutionally permissible means of disarming Harrison."

"But the mere use of marijuana carries none of the characteristics that the Nation's history and tradition of firearms regulation supports," said Wyrick, who was appointed by former President Donald Trump. In his ruling, Wyrick highlighted that under Oklahoma law, marijuana can be bought legally at more than 2,000 store fronts in the state.

Attorneys for Harrison, as well as the U.S. Attorney's Office for the Western District of Oklahoma, which was prosecuting the case, did not immediately return emails seeking comment Sunday.
Related listings
Legal Compliance

01/30/2023

President Joe Biden informed Congress on Monday that he will end the twin national emergencies for addressing COVID-19 on May 11, as most of the world has returned closer to normalcy nearly three years after they were first declared.The move to end t...

Legal Compliance

10/26/2022

The Idaho Supreme Court says it will not reconsider the clemency case of a terminally ill man who is facing execution for his role in the 1985 slayings of two gold prospectors near McCall.The high court made the decision Friday in Gerald Ross Pizzuto...

Legal Compliance

07/13/2022

President Joe Biden is promising "strong executive action" to combat climate change, despite dual setbacks in recent weeks that have restricted his ability to regulate carbon emissions and boost clean energy such as wind and solar power.T...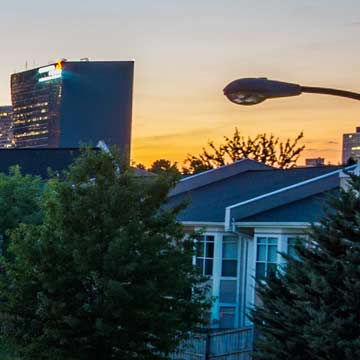 USCIS Will Begin Accepting CW-1 Petitions for Fiscal Year 2019
On April 2, 2018, U.S. Citizenship and Immigration Services (USCIS) will begin accepting petitions under the Commonwealth of the Northern Mariana Islands (CNMI)-Only Transitional Worker (CW-1) program subject to the fiscal year (FY) 2019 cap. Employers in the CNMI use the CW-1 program to employ foreign workers who are ineligible for other nonimmigrant worker categories. The cap for CW-1 visas for FY 2019 is 4,999.

For the FY 2019 cap, USCIS encourages employers to file a petition for a CW-1 nonimmigrant worker up to six months in advance of the proposed start date of employment and as early as possible within that timeframe. USCIS will reject a petition if it is filed more than six months in advance. An extension petition may request a start date of Oct. 1, 2018, even if that worker's current status will not expire by that date.

Since USCIS expects to receive more petitions than the number of CW-1 visas available for FY 2019, USCIS may conduct a lottery to randomly select petitions and associated beneficiaries so that the cap is not exceeded. The lottery would give employers the fairest opportunity to request workers, particularly with the possibility of mail delays from the CNMI.

USCIS will count the total number of beneficiaries in the petitions received after 10 business days to determine if a lottery is needed. If the cap is met after those initial 10 days, a lottery may still need to be conducted with only the petitions received on the last day before the cap was met. USCIS will announce when the cap is met and whether a lottery has been conducted.